So sorry I've been M.I.A lately. Lover face graduated, YAY!! His family was in town this week and I was busy, busy. I want to first start out by saying how very proud I am of my boyfriend to have made this huge accomplishment and be apart of one of the top chemical engineer programs in the nation. He devoted so much time and energy to be able to do what he loves and desires in pursuing to become a chemical engineer. I love you so much and am so very proud of you :)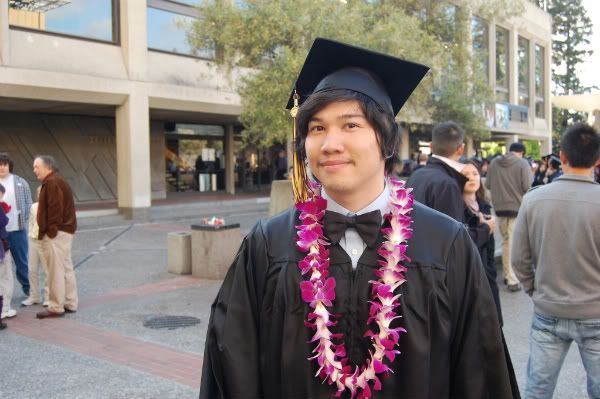 The entire weekend was jam packed. We went out in celebration of lover faces graduation, spent time with his family. Went around in the city, touring and showing his family around. The weather has been off and on raining, wasnt fun getting caught in the rain unexpectedly. It was one of my good friends birthday this weekend, which I had to skip out on due to spending time with lover face's family. Lots of laughs and lots of fun.
This thursday my mom is coming out to visit me and I couldnt be any more excited or happy. I cant wait to see her and spend just mother, daughter time. So again, this weekend will be busy. It is a great way to kick off summer!
ps. watched Bridesmaids tonight, SOOO funny. I am giving you no choice but to go watch it immediately if not done so already! (okay, I will give you a choice, but go watch it, please? you wont regret it!).
xoxo,
-Meggs