I was so thrilled when the lovely
Fashion to Figure
asked me if I would be interested in reviewing one of their products. I feel honored that they chose my blog out of the millions of other blogs out there to be selected! Although their sizes do not fit my body shape, they offer so many amazing designs for very reasonable prices.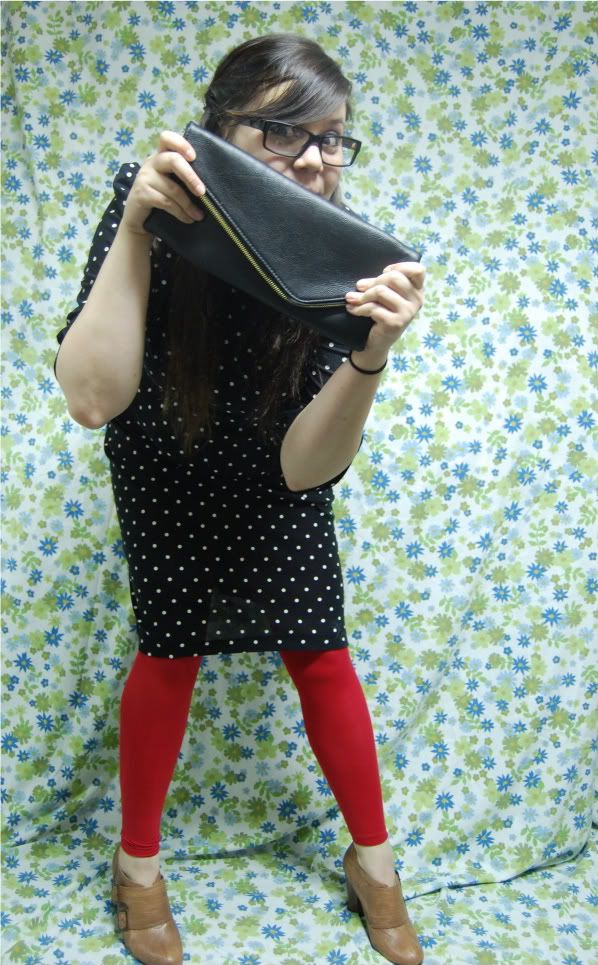 I received their vegan friendly clutch purse and it is perfect for going out or simply wanting to spice up a casual outfit. The material is GREAT quality, with nice silky polka dot lining inside.
dress/thrifted, belt/forever21, tights/target, shoes/UO
What I absolutely love about this clutch is that it actually fits the things I need! I find it so hard to find a clutch that fits all my necessities without having it look over filled and things bulging out of the sides.
It has an easy access side pocket and a great fully zip around main pocket. Its big enough to where my entire (zipper wrap around) wallet, keys, iPhone among with a few make-up items fit nicely...now thats a whole lot of clutch!
cardigan/H&M, shirt/forever21, belt/UO, tights/forever21, shoes/macys
You can take the chain off and on as you please to wear it over your shoulder or just hold it in your hand. This is a great product from a great website that embraces all women and their curves. Their mission is for all women to have the ultimate full-fashion experience. Be sure to check out their website!
xoxo,
-Meggs