I recently bought this old, letter, bills and misc wooden file holder from a thrift store and instantly thought I could make it over.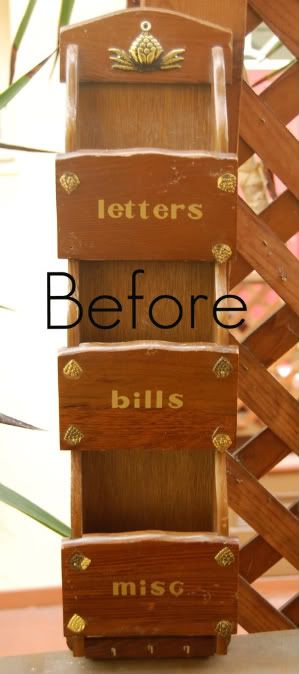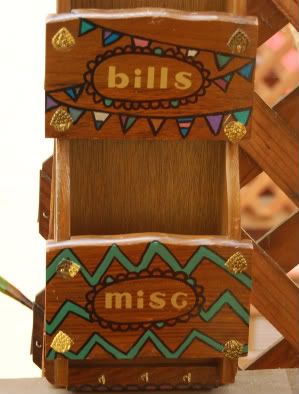 Quick and easy, I used paint markers and created my own little designs on it. I was thinking of painting the entire thing but decided to keep the wood the way it is. I love old stained wood.
The weather has gotten a lot nicer, sunny but still a little chilly (just the way I like it). As for the rest of the day I have plush snails to finish sewing, headbands to finish, bow clips to make and than its off to a meeting for work at 6pm. I hope you all have a great monday.
xoxo,
-Meggs