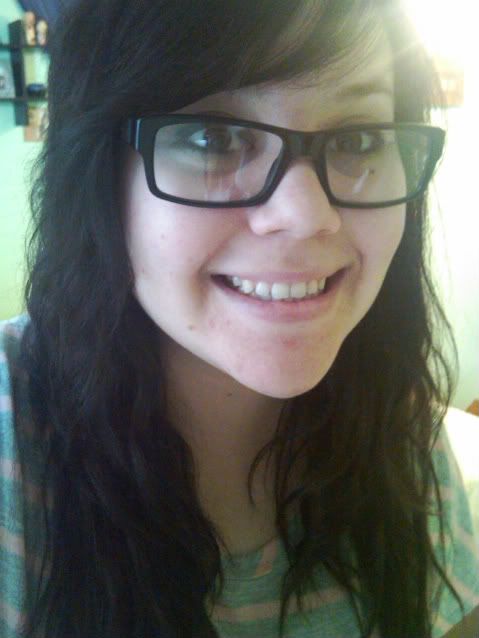 What do ya think? I really like them. Its going to take me a day or two to really get adjusted to them. When I first put them on I felt a little dizzy, well more like I was on a boat. haha. I guess that is normal for some people until their eyes adjust to wearing glasses.
Bad news on the dog :( she had a skin condition in which needed vaccines and medicine which I do not have the funds to do so at this time. So I wasn't able to adopt her, I am bummed but trying not to be too upset about it. There was another person who had the 2nd hold after me so I hope she got adopted and went to a nice home.
Tomorrow is my friends 21st b-day (YAY for Rita!) so my friend lauren and I are baking her a 3 layered cake. Its going to be fully decorated out in frosting, sprinkles, decorations and of course sparkling candles! Pictures to come!
Have a great afternoon.
xoxo,
-Meggs