A few weeks ago as I walked by yogurtland I saw advertised on their door "coming soon" with a huge hello kitty face. I didn't quite understand what that meant, I thought maybe they would have those oversized mascots of hello kitty outside or something...It wasn't until yesterday when lover face and I were out walking around and after eating some sushi we saw people with hello kitty cups from yogurtland. We decided to stop by and see what was going on, I guess they paired up with sanrio and have limited edition cups and spoons to collect of all the characters as well as what each characters favorite yogurt flavor is. Pretty cute idea, it definitely got me to go inside and buy yogurt (I usually walk down to yogurt park instead).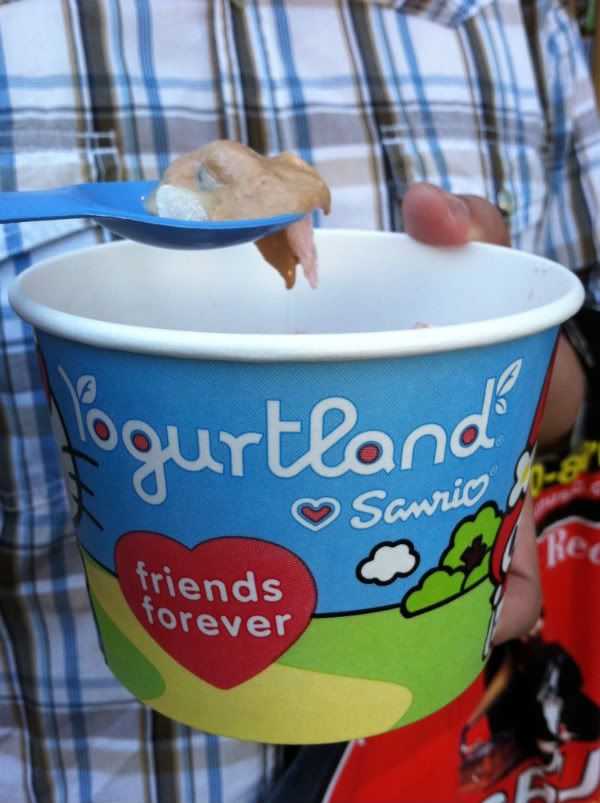 I got vanilla bean, chocolate caramel, and kona coffee with sprinkles, strawberries and miniature peanut butter cups.


lover face got chocolate caramel and strawberry with mochi and toffee chunk toppings. yuuum!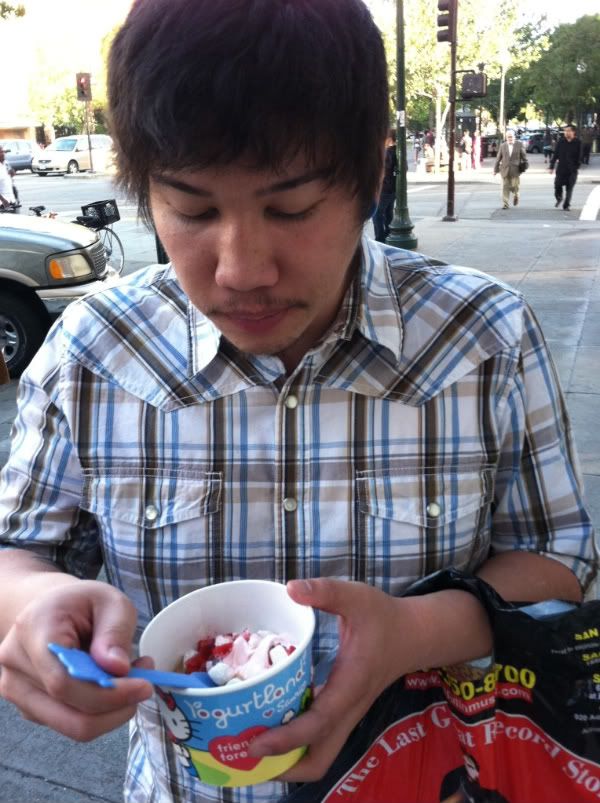 This next week is going to be busy! For starters its my 24th birthday YAY! Celebrating my actual birthday (weds) with a day in the city, pedi and dinner with some friends at a cute italian restaurant, and than Friday night go out for drinks. Also, its my last week of my summer class (research paper, a few last homework assignments, and the final) and than I will finally be graduated!!! And of course working a bunch in between. Long, busy week here I come!
xoxo,
-Meggs