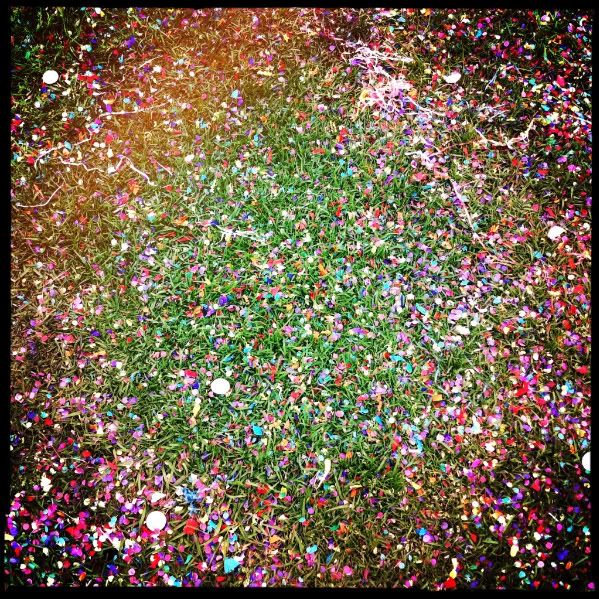 confetti in celebration of an 8th grade promotion
Today I went up to LA with some close friends to watch their little sister's promotion for finishing 8th grade. We got there after it started and the poor thing thought we weren't going to make it. She got so excited when she saw us waving at her from the stands. It was a very quick trip, got there just in time to watch her walk, took pictures, took her out to eat and had to head back.
I am exhausted from being out late last night and having to get up at 6:30am to drive up to LA not to mention I went to my first time ever cycling class last night and it KILLED me! anyone share my pain?? GAH!
xoxo,
-Meggs