Im home! I am so excited to be back home with my family and friends for a month. Its going to be nice not having anything planned and playing each day by ear. A few months ago was my parents anniversary, my dad bought my mom a yellow head amazon parrot. I would like to introduce you to Pancho!

he is quite the character. His original owners spoke fluent spanish, so Pancho's first language is spanish but he has picked up some english. I am trying to teach him to say, "where is Megan?" that way when I leave he will always ask where I am, haha.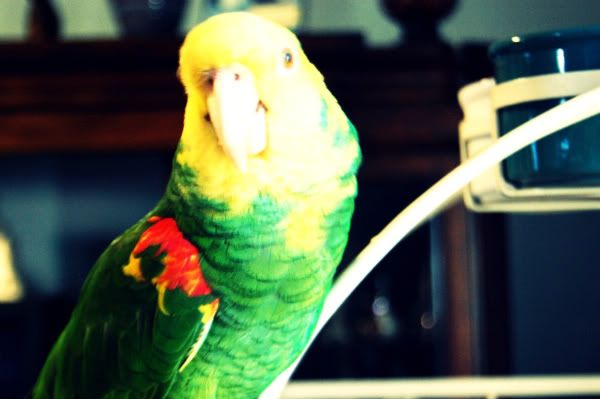 I dont think he is used to having more than my mom and dad in the house, so he got a little fiesty when I was taking his picture and flew directly at me! oops.
My mom definitely spoiled me tonight and made me my favorite chicken tacos for dinner...I am stuffed! The rest of the night is relaxing time with the family.
xoxo,
-Meggs