I tried doing my own smokey eye. The lighting doesn't really do the makeup justice. Its definitely a lot more purple and has more shine to it, but these pictures will do I guess.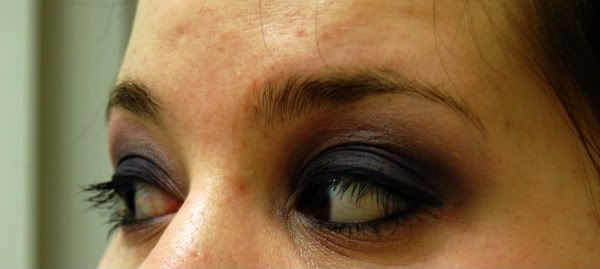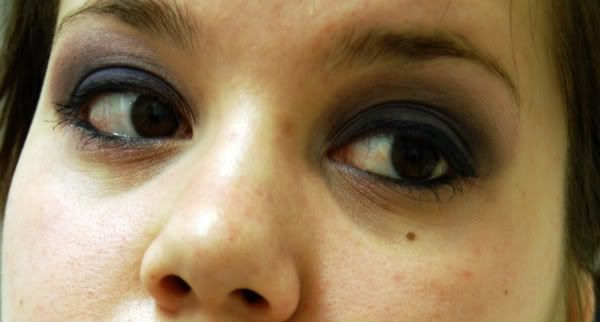 I first used paint pot by MAC, and lined my entire eyelid with it. This helps make the colors pop and prevents creases. The eye shadow palette I used is the Kat Von D beethoven from sephora. 1. galeano, 2. sinner, 3. rad purple. Topped it off with midnight eyeliner and mascara. I love the smokey eye look for an evening out...or in my case a night in eating left over panda express. haha.
Have a great friday night!
xoxo,
-Meggs