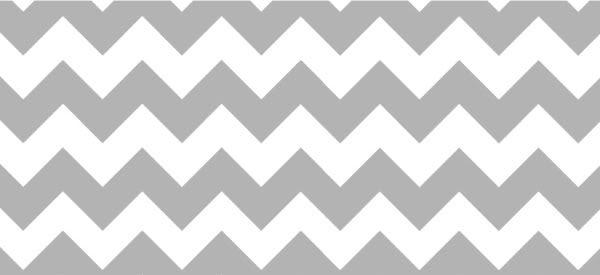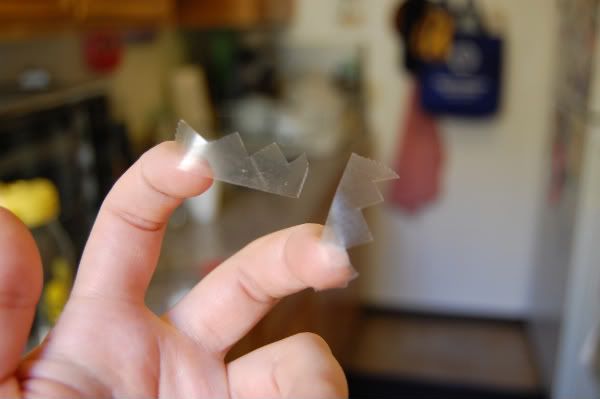 painters tape would be ideal. Scotch tape works fine too but sometimes it may peel some of the nail polish off so you'll need to touch it up after.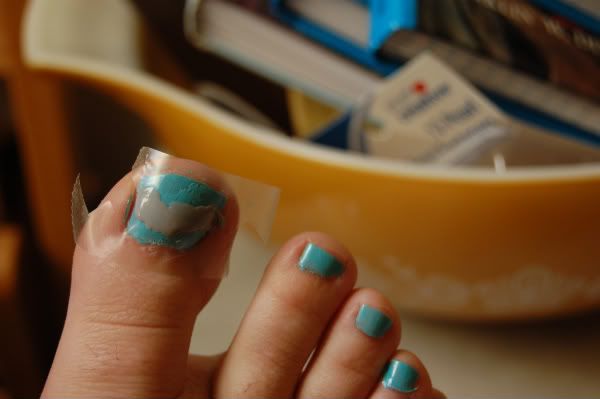 let it dry for a couple of minutes before pealing off. Touch up if needed, than add clear top coat :)
It's back to work for me in a couple of hours after a nice week and 1/2 vacation. Though I've had time off I am still not looking forward to going back..do I hear new job?!!
xoxo,
-Meggs