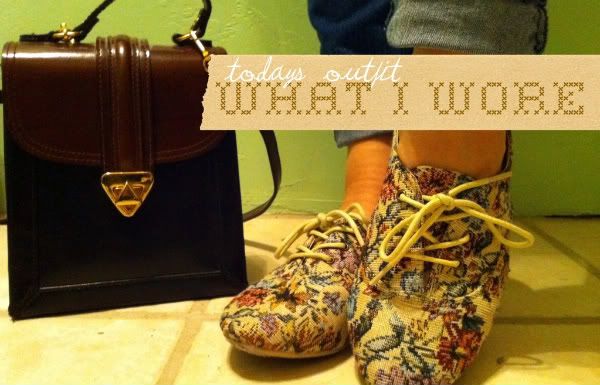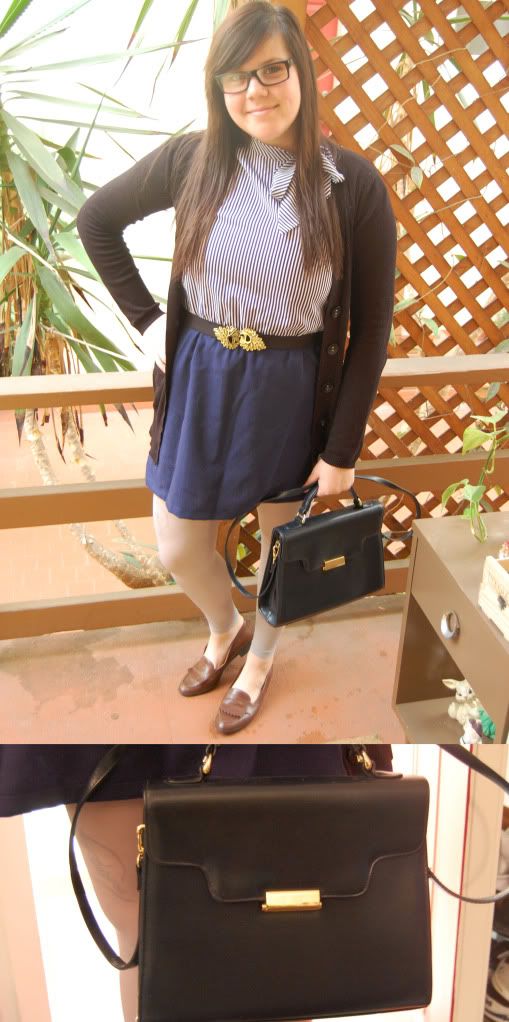 Dress
-thirfted and restyled,
Cardigan
-macys I think?,
Belt
- UO on sale,
Tights
-target,
Shoes
-thrifted,
Purse
-thrifted
okay, okay, so I actually wore this yesterday but forgot to upload the pictures. Its raining over here, and is supposed to rain all week long so no dresses for me for a little while.
I have work all day looooong, 1-9pm (boo). I guess I cant really complain because I only get scheduled to work this shift once a week but still, its literally the entire day.
PS. posts to come:
1.
GIVEAWA
Y (yes thats right, dont think I havent noticed all you new lovely readers and to show my appreciation I made one of you lucky readers a special something)
2. I received a blog award by the sweet
cookie button
, so I will be giving out awards to my favorite blogs
3. thrift store of the week (since I forgot to do one on sunday)
See you guys soon:)
xoxo,
-Meggs