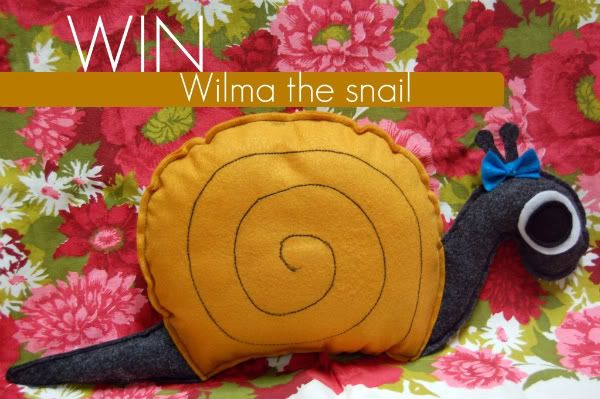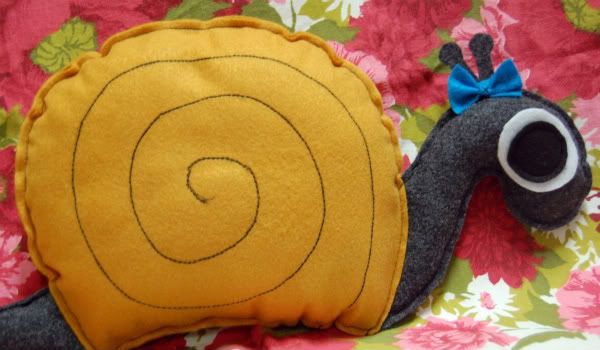 Thats right! I am offering Wilma the handmade (by me) snail. I wanted to make something special to show my appreciation to all my readers/followers! I want to take the time out to thank each and every one of you who take time out of your day to read my little blog, its means the world to me. I am loving every minute of putting time into my blog and love it even more that I get to share it with all of you!
Wilma the snail is about a foot and 1/2 long so she is a pretty big snail, made of all felt. This is opened to everyone (I invite new followers as well).
Heres the deal
:
-become a follower
- tell me one thing you plan on doing during spring
Extra entries:
- tell your friends by blogging about this giveaway, be sure to leave a link for me
Dont forget to leave a
SEPARATE
comment for each one. This giveaway will close in 2 weeks (March 3rd at midnight)
GOOD LUCK!
xoxo,
-Meggs