I had a little bit of a sweet tooth today and may have gotten a little carried away with melted chocolate, hah.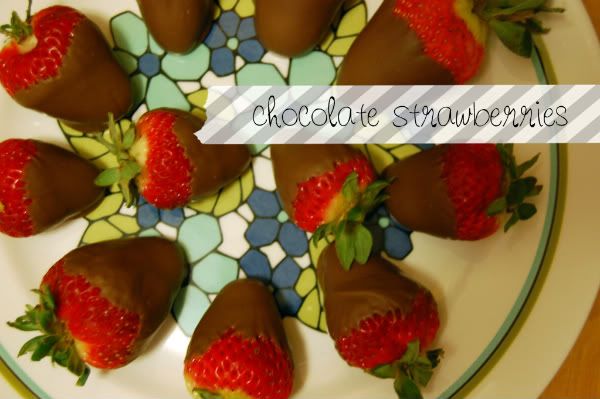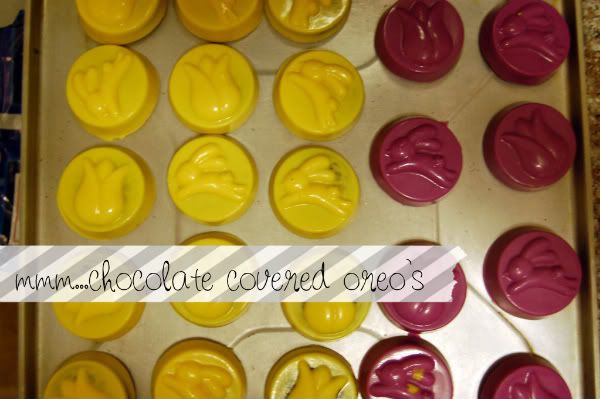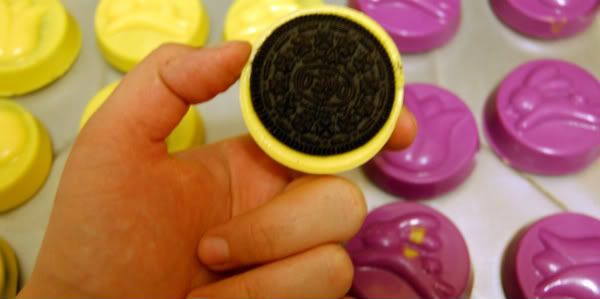 Im going to make cute little spring/easter bags for co-workers filled with the oreos since I cant eat all of them myself.
Today was such a productive day! Fantastic weather, woke up around 930am my friend Sarah met me at my apartment and we headed out for a nice bike ride into the city and over the Golden Gate bridge. It was so nice although my legs and ass are so sore (sorry if thats TMI for some of you) but I really need a new bike seat. After our ride we stopped to grab lunch, had a nice beer and enjoyed sitting outside soaking up the sun. Than headed back home, stopped at Joanne's fabric to buy some canvas, headed back to my apartment to cook up some dinner (yummy enchiladas) and in between whipped up my chocolate sweets! We finished our night off with watching Dancing with the Stars. I am beat and will sleep good tonight but It was definitely a great way to start off my week!
xoxo,
-Meggs