Anyone else in love with these yarn pictures? The detailing is insane.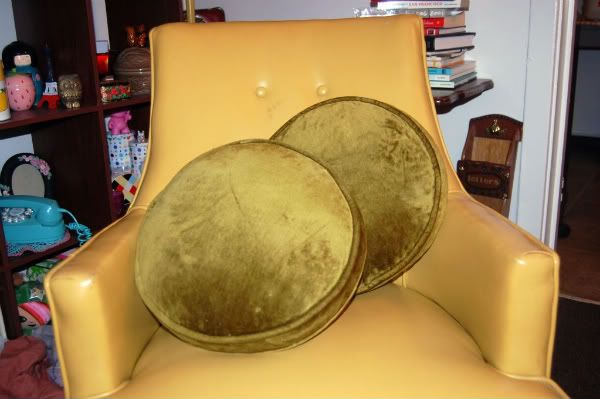 These round velvet pillows. I have been looking for some for a long time. I always see them at Urban Outfitters but they are always around $30, scored these for only $2. Im thinking of adding some touches to them any ideas?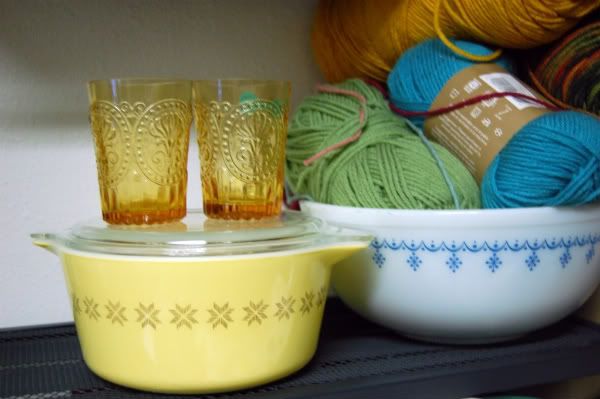 and yes another pyrex, you know I can NEVER pass one up. And two cute little cups.
Lover face and I are spending our night making more book journals and watching Freaks and Geeks,
did you guys watch it when it used to be on TV?
I will be calling it a night in a few since I have to be at work by 5am (yikes! thats early).
Hope you have a fun night!
xoxo,
-Meggs