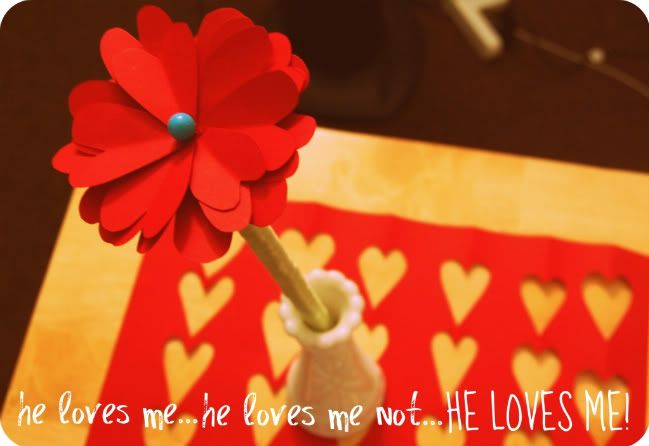 Hey guys, I got this idea from the Martha Stewart website. Its so simple and cute. Here is what you do. First you cut out a bunch of hearts, they don't all have to the be the same size/shape as you can see mine are far from perfect.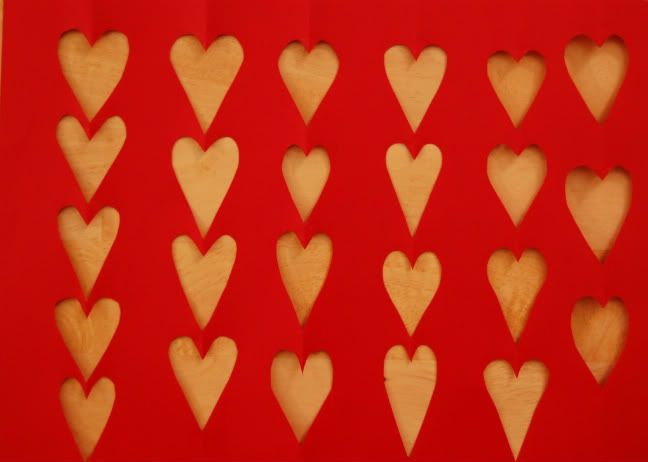 After you will take your thumb tack, I happened to have some fancy ones lying around but any kind will work really. Put the hearts on the tack one by one until your flower is large and full.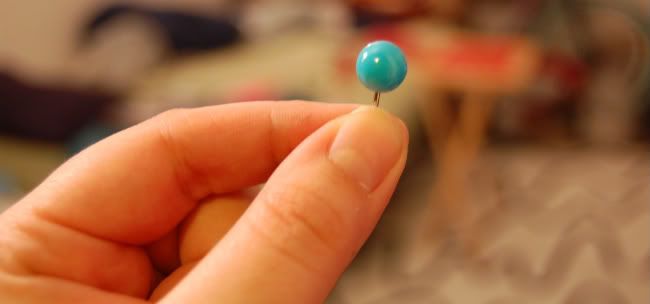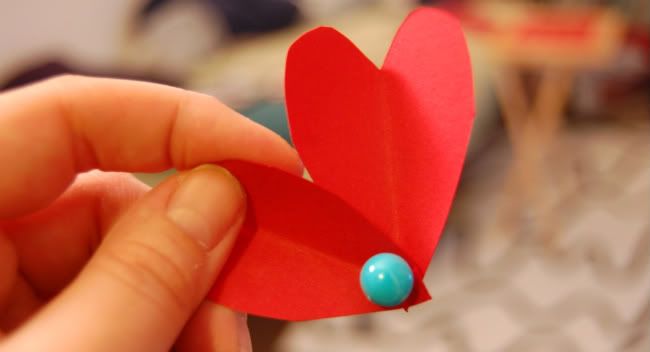 The next thing you will do is attach the top of your flower to a wooden spool. After you have attached it, wrap the wood with ribbon ( I used a light green color, but you could use any color ribbon).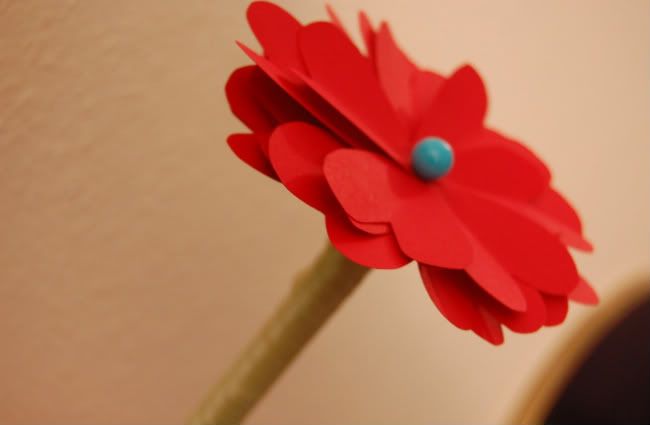 Make a few of these and make a small bouquet. Perfect for a Valentines center piece :)
PS. take a look at Creepy Pig's first adventure today.
xoxo,
-Meggs