Today lover face found our song from Stacey Q on record at the thrift store. Its two of hearts in 4 different remixes. So cute!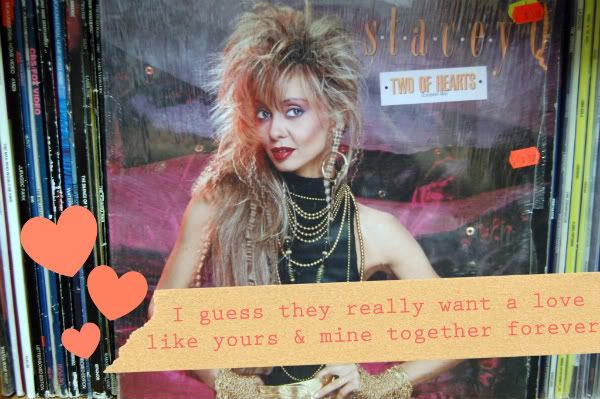 We had a little date night tonight, went to a thrift store, ate sushi and now back at our apartment watching the movie "Baxter" Have a great night!
ps. dont forget to enter my giveaway, it ends next week.
xoxo,
-Meggs